Introducing the dynamic quartet of innovative companies, proudly supporting the Brave100 list — an ode to the most fearless B2B companies out there.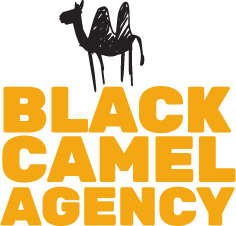 We're a team of creative strategists who use humour and emotion to highlight how our clients solve customer problems. With a team of skilled paid media specialists, we ensure the ads reach the right people.

They don't just organise awards, they transform them into powerful campaigns. They celebrate excellence, reward participation, and unite communities. Awards are more than events; they're the event format of the 21st century.

InGo empowers your speakers, exhibitors, sponsors, and attendees to become your most powerful marketing asset, growing your audience at 2x the ROI of other paid channels. InGo powers growth for some of the world's largest media and event companies, including Informa, Wall Street Journal, and the United Nations. Learn how InGo can drive your referral marketing strategy and scale your audience at ingo.me Bridging the gap between data-driven insights and industry storytelling, Influential Index shines a light on genuine excellence. Beyond simply curating names, we champion the trailblazers shaping their fields. Enhanced by our technology, each acknowledgment becomes a shared celebration, effortlessly amplifying achievements to wider audiences. In a world awash with fleeting recognition, Influential Index offers something more enduring. Our ethos? Excellence shouldn't just be spotted—it should echo, inspire, and be celebrated across networks.
Together, they're proud sponsors of the Brave100 list, recognising the bravest B2B companies that are pushing boundaries and driving innovation in their respective industries.