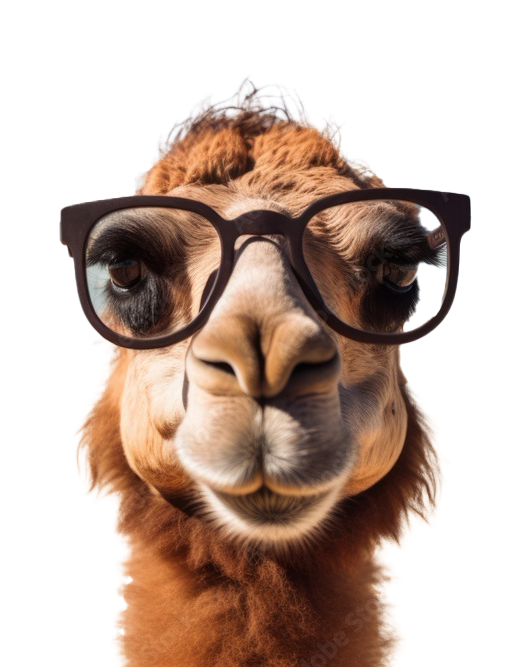 SCOPE
We're a group of dynamic creatives and strategists who get under the skin and into the minds of your buyers. The recipe to our sauce? We help you win with ads and creatives that go against the status quo. Because let's face it, the status quo isn't working – budgets are being wasted on content that's falling to the waste side. We're sparking a movement that fights the boring, bland and mundane by producing emotional, relatable and sometimes humorous creatives that show how our clients solve their client's pains and problems.
RESPONSIBILITIES
The GDPR Owner is responsible for ensuring that this notice is made available to data subjects prior to Black Camel Agency collecting/processing their personal data.
All Employees/Staff of Black Camel Agency who interact with data subjects are responsible for ensuring that this notice is drawn to the data subject's attention and their consent to the processing of their data is secured.
PRIVACY NOTICE
WHO ARE WE?
Black Camel Agency is a specialist digital marketing agency who believes there's always a smarter, faster, and better way to market your events.
INFORMATION WE COLLECT
THE TYPES OF INFORMATION WE MAY OBTAIN ABOUT YOU INCLUDE:
Personal or business contact information (such as name, postal and email address, Twitter handle or phone number, name of your company or department, and your business function or title)
Demographic information (such as age and gender)
The information you provide by interacting with us through our sites, including by submitting questions, commenting on our forums and interacting with us through social media
If you are making a job application or inquiry, you may provide us with contact information and with a copy of your resume or CV or other relevant information.
Contact information of individuals with whom you would like to share Black Camel Agency content
Other details that you may submit to us or that may be included in the information provided to us by third parties
THE INFORMATION WE MAY COLLECT BY AUTOMATED MEANS INCLUDES:
Information about the devices our visitors use to access the Internet (such as IP address, domain name, and the device, browser, and operating system type)
Information on actions taken by visitors on our sites (such as page views and site navigation patterns)
URLs that refer visitors to our sites
Dates and times of visits to our sites
A general geographic location (such as country and city) from which a visitor accesses our sites
Search terms that visitors use to reach our sites
The automated means that may be used to collect this information may include cookies, web beacons, scripts, and tags. A "cookie" is a text file that websites send to a visitor's computer or other Internet-connected device to uniquely identify the visitor's browser or to store information or settings in the browser. Information collected by cookies (as described below) may be tagged to your personal information, including your contact information, device information, or other personal information which you have provided to Black Camel Agency. A "web beacon," also known as an Internet tag, pixel tag, or clear GIF, is used to transmit information back to a web server. We may use third-party website analytics tools that collect automated information about visitor traffic on our sites. You can read our full
Cookie Policy here.
Black Camel Agency uses Google Analytics to improve our website content. You can learn how Google collects and processes data by going to the website "How Google uses data when you use our partners' sites or apps," located at
www.google.com/policies/privacy/partners
.
How we use the information we collect
WE MAY USE THE INFORMATION WE OBTAIN ABOUT YOU TO:
Respond to your questions and comments, including requests for information about our company, products and services
Communicate with you (including by phone or by email) about our products, services, offers, surveys, events and promotions, and offer products and services we believe may be of interest to your company
If you have applied for or inquired about a job, we may use the information that you provide to us for the purpose of considering your application or inquiry and communicating with you.
Tailor our offerings to the manner in which visitors use our sites
Register your company on our sites, and identify you as a registered user
Enable you to communicate with us through our blogs, video blogs, online forums, social media pages and other interactive media
Publish your testimonials about The Social Effect, including on our sites, forums, blogs, and social media assets (if we choose to publish your testimonial, we will generally only include your name, title and company name)
Follow up with individuals and companies with whom you have shared The Social Effect content
Manage your participation in our events, conferences, surveys, and other promotions
Operate, evaluate and improve our business and the products and services we offer
Analyze and enhance our marketing communications and lead generation strategies (including by identifying when emails sent to you have been received and read)
Analyze trends and statistics regarding visitors' use of our sites
Protect against and prevent fraud, unauthorized transactions, and claims, and manage risk exposure
Enforce our contractual rights
Comply with applicable legal requirements, industry standards and our policies

We may combine the information we collect with publicly available information and information we receive from our affiliated companies, business partners and other third parties. We may use that combined information for the purposes described in this Privacy Notice.

We also may use the information we obtain about you in other ways for which we provide specific notice to you.
Online advertising
On our sites, we may collect information about your online activities to provide advertising about products and services tailored to your individual interests. You may see certain ads on our sites and other sites because we participate in advertising networks. Ad networks allow us to target our advertising to users through demographic, behavioral, and contextual means. These networks may track your online activities over time and across third-party websites or online services, including by collecting information through automated means such as cookies, web server logs, web beacons, and other methods. These networks may place cookies, web beacons, or similar tracking devices while you are visiting our sites or other sites.
The networks use this information to show you advertisements for Black Camel Agency and our business partners that are tailored to your individual interests. They may also use the information they collect for their own purposes. The information our ad network vendors collect includes information about your visits to websites that participate in the vendors' advertising networks, such as the pages or advertisements you have viewed, and the actions you take on the sites. This data collection and ad targeting take place both on our sites and on third-party websites that participate in the ad networks. This process also helps us track the effectiveness of our marketing efforts.
We offer you certain choices to limit the advertising you may receive from our ad network partners. Please see the "Your Choices" section of this Privacy Notice for details.
Information we share
We highly prioritize the privacy of your personal information. We do not sell, rent, or otherwise disclose your personal information, except as described in this Privacy Notice.
In order to fulfill the purposes outlined in this Privacy Notice, we may share the information we collect with our affiliated companies, business partners, ad network vendors, their participants, and other trusted third parties. This sharing enables us to communicate with you about products and services, offers, events, and promotions that we believe may be of interest to you.
We may also engage service providers to perform certain services on our behalf. These service providers are contractually obligated to maintain the privacy and security of your personal information and are authorized to use the information solely for the purpose of providing the agreed-upon services.
We respect your choices and will honor any opt-out preferences you have provided regarding the sharing of your information with third parties.
Furthermore, we may disclose information about you in situations where we are required to do so by law or legal process, respond to requests from public and governmental authorities, or when we believe such disclosure is necessary to protect against physical harm, financial loss, or in connection with the investigation of suspected or actual illegal activity. Additionally, in the event of a sale, merger, or transfer of our business or assets, we may transfer your personal information with reasonable efforts to ensure that the transferee handles your information in a manner consistent with this Privacy Notice.
If you have any further inquiries or concerns about the processing of your personal information, you may reach out to the entity to which your information was transferred.
Your choices
We offer you certain choices about what information we collect from you, how we use and disclose the information, and how we communicate with you.
You may withdraw any consent you previously provided to us or object at any time on legitimate grounds to the processing of your personal information. We will apply your preferences going forward within a reasonable period of time. In some circumstances, withdrawing your consent to Black Camel Agency's use or disclosure of your personal information will mean that you cannot take advantage of certain Black Camel Agency offerings or site features.
Your privacy and preferences are important to us, and we strive to accommodate your requests.
If you have any further inquiries or concerns regarding your personal information, please feel free to let us know.
Here are the choices we offer:
Sharing Information with Business Partners
You may direct Black Camel Agency not to share your personal information with third parties for their own purposes. To exercise this option, please email us at [email protected]. However, please note that if you choose to opt out, we will continue to share your information as otherwise described in the "Information We Share" section of this Privacy Notice, which includes sharing with our service providers to fulfill your requests and to comply with legal requirements.
Your privacy preferences are important to us, and we will strive to honor your choices.
If you have any further inquiries or concerns regarding the sharing of your personal information, please feel free to let us know.
Marketing emails
You may choose not to receive marketing email communications from us by clicking on the unsubscribe link in the marketing emails you receive from us.
Targeted advertising
Please note that we may also engage with ad network vendors that may employ their own opt-out mechanisms and may not honor the opt-outs we linked above.
Social media widgets
Our website includes social media features, such as social media widgets that link to a social media website or allow you to share website content. These features may collect your IP address, which page you are visiting on our site, and may set a cookie to enable the feature to function properly. Social media features, such as widgets are either hosted by a third party or hosted directly on our website. Your interactions with these features are governed by the privacy policy of the company providing it.
Community forums
We may give you the opportunity to publish content via community forums, user-editable documents and/or commenting systems made available via our website (collectively referred to as "forums"). You should be aware that any information you provide in these forums (including any personal information) may be indexed by search engines and made available in response to search queries and may be published, read, collected, and used by others who access the forums (even if such users are not registered to the forum). We are not responsible for personal information you choose to submit in these forums. You should exercise caution when deciding to disclose your personal information.
Cookies and other tracking technologies
We may use cookies, for example, to keep track of your preferences and profile information. Cookies are also used to collect general usage and volume statistical information that does not include personal information. We use another company to place cookies on your computer to collect non-personally identifiable information to compile aggregated statistics for us about visitors to our site.
Web beacons
Our Web pages contain electronic images known as Web beacons (sometimes called single-pixel gifs) and are used along with cookies to compile aggregated statistics to analyze how our site is used and may be used in some of our emails to let us know which emails and links have been opened by recipients. This allows us to gauge the effectiveness of our customer communications and marketing campaigns.
Our Web pages may also contain electronic images known as Web beacons (sometimes called single-pixel gifs) that are set by our third party partners. Web beacons are used along with cookies enabling our partners to compile aggregated statistics to analyze how our site is used.
We use a third party to gather information about how you and others use our Web site. For example, we will know how many users access a specific page and which links they clicked on. We use this aggregated information to understand and optimize how our site is used.
The cookies include:
Facebook Retargeting Pixel
Twitter Retargeting Code
Google Adwords
Access and correction
You may contact us at [email protected], and we will provide you with reasonable access to the personal information we maintain about you. We are committed to ensuring the accuracy of your information and will offer a reasonable opportunity to correct, amend, or delete any inaccuracies. We will promptly respond to your request within a reasonable timeframe. Please note that there may be instances where access to personal information is limited or denied if it is unreasonably burdensome or expensive, or as otherwise deemed appropriate. Additionally, please be aware that we may be unable to edit or delete your personal information stored with our third-party service providers. Furthermore, certain legal or regulatory obligations may require us to retain this information for a specific duration, and we will comply with such requirements before fulfilling your deletion request.
We value your privacy and are committed to addressing your concerns and requests regarding your personal information.
If you have any further inquiries or require assistance, please don't hesitate to let us know.
Links to other websites
WOur sites may provide links to other websites for your convenience and information. Please note that these links do not imply our endorsement of such other websites, their contents, or the third parties offering the sites or information. These linked sites may be operated by companies not affiliated with Black Camel Agency. It is recommended that you review the privacy notices of these linked sites, as they may have their own policies and practices. Additionally, please be aware that these third-party sites may collect information about you. We are not responsible for the content, usage, or privacy practices of any websites not affiliated with Black Camel Agency.
We strive to provide a seamless online experience and encourage you to exercise caution when navigating to external websites.
If you have any further questions or need further assistance, please feel free to contact us.
How we protect personal information
Black Camel Agency has implemented comprehensive administrative, technical, and physical safeguards to protect the personal information we collect from accidental, unlawful, or unauthorized destruction, loss, alteration, access, disclosure, or use. However, it is important to note that no electronic transmission of information can be entirely secure. While we strive to maintain the security of personal information, we cannot guarantee that our security measures will never be defeated or fail, nor can we ensure that they will always be sufficient or effective.
We remain committed to continually enhancing our security measures and staying vigilant in protecting your personal information.
If you have any further questions or concerns regarding the security of your personal information, please do not hesitate to contact us.
Children's privacy
Black Camel Agency does not direct its sites to children under the age of thirteen. We require site visitors to be at least eighteen years old. If we learn that a user is under eighteen years of age, we will promptly delete any personal information that the individual has provided to us.
Updates to this Privacy Notice
This Privacy Notice may be updated periodically and without prior notice to you to reflect changes in our personal information practices. We will post a prominent notice on this site to notify you of any significant changes to our Privacy Notice and indicate at the bottom of the notice when it was most recently updated.
How to Contact Us
If you have any questions, comments or concerns about this Privacy Notice, or if you would like us to update information we have about you or your choices or preferences, please contact us by email at [email protected].
You also may write to us at:
Black Camel Agency
Room 201
Buitnenkloof Studios
08 Kloop Street
Cape Town
8001

Effective Date: June 27, 2023