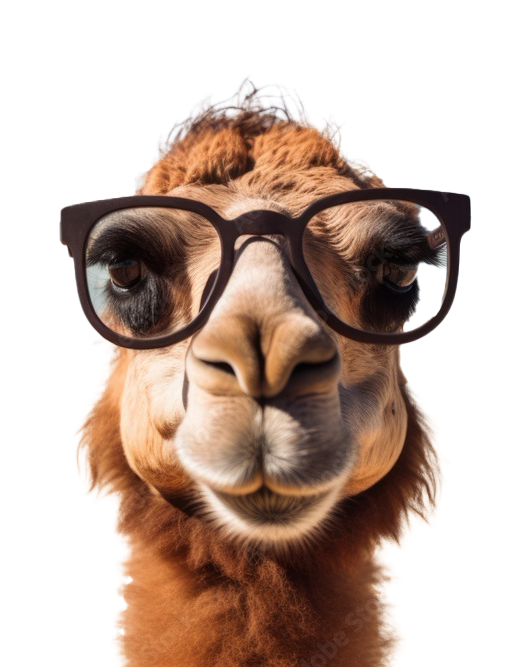 How we use the information we collect
Our website uses cookies to distinguish you from other users of our website. This helps us to provide you with a good experience when you browse our website and also allows us to improve our site. By continuing to browse the site, you are agreeing to our use of cookies.
Cookies are small pieces of data that are downloaded to your computer or mobile device when you visit a website or application.
WE USE THE FOLLOWING COOKIES:
Analytical/performance cookies.

They allow us to recognise and count the number of visitors and to see how visitors move around our website when they are using it. This helps us to improve the way our website works, for example, by ensuring that users are finding what they are looking for easily.
Third party cookies.

These cookies record your visit to our website, the pages you have visited and the links you have followed. We will use this information to make our website and the advertising displayed on it more relevant to your interests. We may also share this information with third parties
HOW TO DISABLE COOKIES
You can generally accept or decline the use of cookies through a functionality built into your web browser. To learn more about how to control cookie settings through your browser:

Click here to learn more about the "Private Browsing" setting and managing cookie settings in Firefox;
Click here to learn more about "Incognito" and managing cookie settings in Chrome; or
Click here to learn more about "Private Browsing" and managing cookie settings in Safari.
If you want to learn more about cookies, or how to control, disable or delete them, please visit https://www.aboutcookies.org for detailed guidance. In addition, certain third party advertising networks, including Google, permit users to opt out of or customize preferences associated with your internet browsing. To learn more about this feature from Google, click here.
COOKIE NAME

COOKIE TYPE

COOKIE DESCRIPTION

EXPIRY DATE

FIND OUT MORE/OPT OUT

Google Analytics

Performance

There are (session) cookies placed to get a better understanding of the behaviour of the visitor to this website. This will then improve the user experience on this website and on other channels used by this website.

Up to 2 years

To opt out, visit https://tools.google.com/dlpage/gaoptout.

Google Tag Manager

Performance

Web traffic tracking. Learn more at https://www.google.com/intl/de/tagmanager/use-policy.html

Up to 1 year

To opt out, visit https://support.google.com/analytics/answer/7519794

Zopim

Functionality

We use Zopim to enable live chat with our site visitors. Th Zopim popup is also available when our live support is online. Zopim only identifies and stores the individual or their personal information if they complete and submit the form on the Site.

up to 24 months

If you do not want your personal information tracked by this service, please refrain from entering your personal data in the forms on this website.

Hubspot

Functionality

HubSpot is an inbound marketing and sales software that helps attract visitors into customers and build customer relationships. We use HubSpot to help see visitor's behavior and collect personal information through the form completion. The main information collected is used to improve our Site's user experience. HubSpot only identifies and stores the individual or their personal information if they complete and submit the form on the Site.

indefinite

If you do not want your personal information tracked by this service, please refrain from entering your personal data in the forms on this website.

DoubleClick and DoubleClick Bid Manager

Third Party

We use DoubleClick cookies to improve advertising. Some common applications are to target advertising based on what's relevant to a user, to improve reporting on campaign performance, and to avoid showing ads the user has already seen.

Cookies themselves contain no personally identifiable information.

Up to 24 months

A user can opt out of ads personalization using Google's Ads Settings. They will no longer receive personalized advertising from Google.

https://adssettings.google.com/authenticated

Google Adwords Conversion

and Dynamic Retargeting

Third Party

We use remarketing to advertise across websites. Google will show ads across websites that your users are visiting. These ads shown across other websites are based on a user's past visits to our website by using these cookies.

Up to 24 months

Cookies themselves contain no personally identifiable information. Depending on the publisher's and user's settings, information associated with cookies used in advertising may be added to the user's Google Account.

Users can opt-out by using Google's Ads Settings https://adssettings.google.com/authenticated

Facebook

Third Party

The Facebook pixel is an analytics tool that allows advertisers to measure the effectiveness of advertising by understanding the actions people take on a website. Advertisers can use pixel data to make sure ads are being shown to the right people, build advertising audiences and unlock additional Facebook advertising tools

90 days

Facebook cookies are 3rd party cookies used to track website goal conversions and create (anonymised) lists of people that visited our website. If you wish to disable Facebook cookies on your browser, please visit https://www.aboutads.info/choices/.

LinkedIn

Third Party

LinkedIn uses cookie data to allow sign in to LinkedIn on our website and/or to enable the LinkedIn 'share' feature

Up to 2 years

If you wish to disable LinkedIn cookies on your browser, please visit https://www.linkedin.com/psettings/guest-controls/retargeting-opt-out

Twitter

Third Party

These cookies are created by Twitter. They are present because a Twitter widget or button is being used on the website.

Up to 2 years

If you wish to disable Twitter cookies on your browser, please visit https://support.twitter.com/articles/20170514

Third Party

The LinkedIn Ads pixel is an analytics tool that allows advertisers to measure the effectiveness of advertising by understanding the actions people take on a website. Advertisers can use pixel data to make sure ads are being shown to the right people and build advertising audiences.

Up to 7 months

If you wish to disable LinkedIn cookies on your browser, please visit https://www.linkedin.com/psettings/guest-controls/retargeting-opt-out<

Adroll

Third Party

As you browse our website, advertising cookies will be placed on your computer so that we can understand what you are interested in. Our display advertising partner, AdRoll, then enables us to present you with retargeting advertising on other sites based on your previous interactions on our site.

90 days

You can visit ://optout.networkadvertising.org/?c=1#!/ to opt out of targeted advertising from AdRoll and their partners
Please note
that third parties (including, for example, advertising networks and providers of external services like web traffic analysis services) may also use cookies, over which we have no control. These cookies are likely to be analytical/performance cookies or targeting cookies] You block cookies by activating the setting on your browser that allows you to refuse the setting of all or some cookies. However, if you use your browser settings to block all cookies (including essential cookies) you may not be able to access all or parts of our site.
More Information
Hopefully, that has clarified things for you and as was previously mentioned if there is something that you aren't sure whether you need or not it's usually safer to leave cookies enabled in case it does interact with one of the features you use on our site. However, if you are still looking for more information please our Data Protection Officer and Data Protection Representative by emailing
[email protected]